Miraculous
Marinette is a junior high student, chosen to save Paris from the akumas, evil creatures responsible for turning normal citizens into an army of super-baddies. With the help of her magical pet (Tikki) she transforms into a crime-fighting superhero who has thrilling adventures with Cat Noir throughout the streets and rooftops of Paris. Marinette and Adrien are schoolmates but are unaware of each others' true secret identities.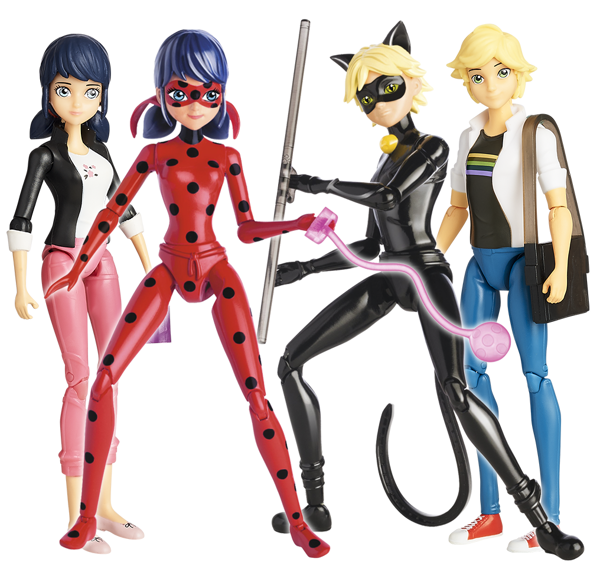 Recreate your favourite scenes from the popular TV show Miraculous, featuring the tales of Ladybug and Cat Noir.  Figures are poseable and feature key characters with accessories.
Tales of Ladybug & Cat Noir
Miraculous™ is a trademark of ZAG™ - Method. © 2018 ZAG™ - Method - All Rights Reserved.