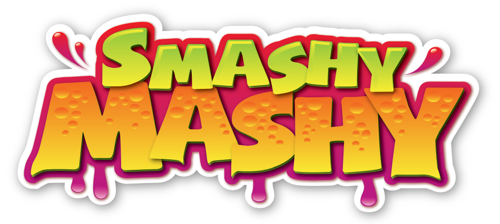 Smashy Mashy
Smashy Mashy are NEW crazy creatures emerging from a secret laboratory! From the creators of Smooshy Mushy, these stinky, squashy, squishy creatures come in an ooze reveal canister with their squishy Buddy. Look out for the Rare Mystic Cat! There are 6 to collect! Which one will you get?
Each Smashy Mashy comes with ooze magic reveal Smashy Capsule, a Smashy Creature, Mystery Buddy, Stickers, Secret Decoder and a Collector Poster.
Smelly, Squishy, Smashy Mashy Creatures!
© 2017 OLO Industries, Inc. All product names and logos are property of their respective owners.