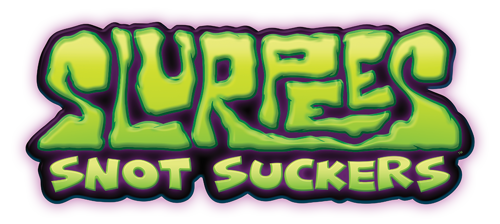 Slurpees Snot Suckers
Flexible plastic characters in a variety of colours. Each comes with their own colour of snotty slime. Squeeze them to slurp up the snot, then squish it back out again. Gross farty burpy noises!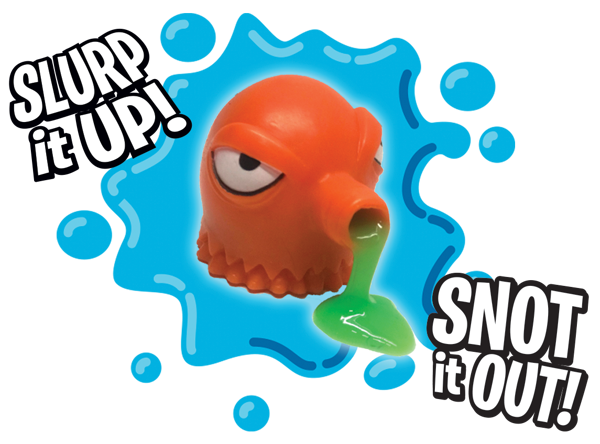 Slurp it Up and Squeeze it Out! Slurpees are hungry and all they want is snotty slime! Squish your Slurpees, push their mouths into the slime and watch them suck it up lickety-split! Once your Slurpees are full of slime, squeeze them to spew it all out again - Gross! Slurpees aren't picky though; they'll suck it up and spit it out over and over again.

Slurp It Up and Snot It Out!